MINNESOTA DAILY & COLLEGE OF LIBERAL ARTS PRESENT: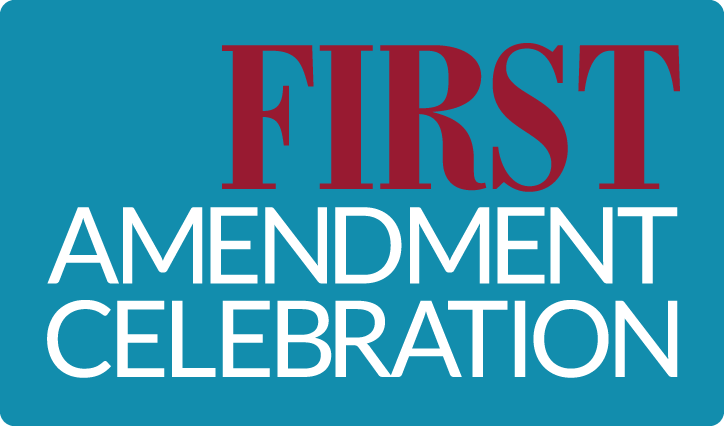 Monday, Nov. 5th | Coffman Memorial Union
10 a.m. - 2:30 p.m. in the Great Hall
Join us as we gather together to honor the five freedoms of the First Amendment and the role they play in our day-to-day lives and the power of our student voice on the University of Minnesota campus at this year's celebration.
Monday, Nov. 5th  |  COFFMan Memorial Union
Come and visit students groups from across campus that are impacted by the First Amendment on a regular basis. Talk with student leaders about the importance of the five freedoms and how they help give power to the student body at the University.
Engage in a thoughtful face-to-face discussion on the topic of your choosing. We welcome students and participants to speak their minds respectfully to show that in the world we live in, an intelligent and civil debate can still exist.
Featured Speaker: Jane Kirtley
Silha Professor of Media Ethics and Law  |  Hubbard School of Journalism and Mass Communication
Professor 
Kirtley
 will discuss "Five Things You Need to Know About The First Amendment."  Professor 
Kirtley
 will discuss some common myths and misconceptions about the First Amendment. To whom does it apply? What kind of speech does it protect?  When does the government get to punish or censor speech? Where can you exercise your First Amendment rights? Why is the First Amendment important?
Featured Speaker: Jeanne Kilde
Director | Religious Studies Program, University of Minnesota
"Religion, Religions, Religious: The Problem of Definition and Why Freedom of Religion is Illusory." In this talk, Jeanne Kilde will focus on the challenges that face U.S. courts and ordinary Americans in understanding what "religion" is in the abstract and in deciding what activities are legitimately religious and thus eligible for protection under the First Amendment.
Featured Speaker: Tim Johnson
Distinguished Teaching Professor of Political Science and Law  |  University of Minnesota Law School
The foundation of democracy in the U.S. is freedom of speech. Today, controversies abound concerning issues such as speech on college campuses, speech by radical organizations, and speech on the internet. Importantly, the degree to which government can regulate this key liberty is unclear. What is clear, however, is that the U.S. Supreme Court has been – and will continue to be – the final arbiter of when speech, and regulations curtailing it, conflict with one another. This talk focuses on how the High Court works to protect these rights of all citizens in the U.S.
Featured Speaker: Jack Reuler
Artistic Director | Mixed Blood Theater | Minneapolis, MN
As a theatre that has aspired to live at the intersection of virtuosity and social change for 43 years, Mixed Blood has modeled a vision of a world not as it is or was, but a world that could be. Our ability to do so, as my fifth grade civics teacher Mrs. Carlson would remind, rests in the rights granted to us by the First Amendment.  Theatre and the arts entertain and empower us to take an active role in creating a better, more just world
.
Keynote Speaker: JOHN Coleman
Dean | University of Minnesota, College of Liberal Arts
Since taking his post at CLA in 2014 he has focused his efforts in four key areas: ensuring that CLA alumni are the most desirable graduates available; relentlessly promoting and rewarding research and creative excellence; advancing diversity and inclusion of faculty, staff, and students; and deepening a culture of engagement with alumni, the community, and the state.
A nationally recognized scholar, he is the author or editor of seven books on American politics and government and numerous articles in edited volumes and major journals. His research interests include political parties, elections and voting, legislative-executive relations, divided government, campaign finance, and the intersection of politics and economics.
Dean Coleman will discuss the importance of the First Amendment in education,  the interdisciplinary nature of discussions about the First Amendment and the significance of the First Amendment for students on a college campus.
The First Amendment Celebration will conclude with an opportunity to engage with the student media groups at the U of M. Stop by the media booths at the Student Group Fair to find out more about the organizations and the role they play on campus.

First Amendment Celebration ©2018 MNDaily Media.
UMN: College of Liberal Arts
UMN: Hubbard School of Journalism
and Mass Communication
UMN: Grand Challenge Curriculum
RAYGUN