MINNESOTA DAILY & COLLEGE OF LIBERAL ARTS PRESENT: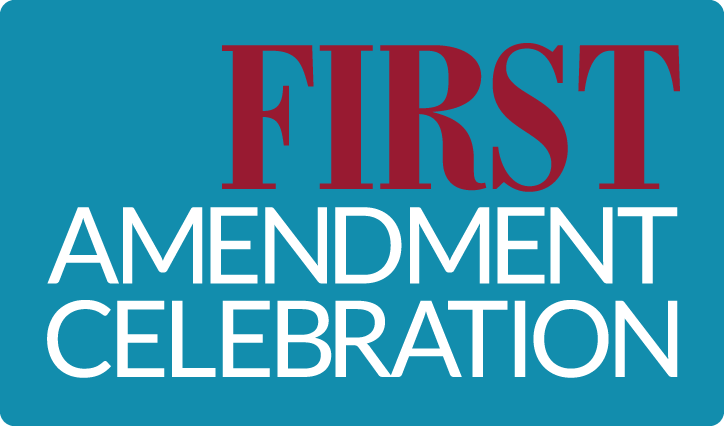 Monday, Nov. 5th | Coffman Memorial Union
10 a.m. - 2:30 p.m. in the Great Hall
Join us as we gather together to honor the five freedoms of the First Amendment and the role they play in our day-to-day lives and the power of our student voice on the University of Minnesota campus at this year's celebration.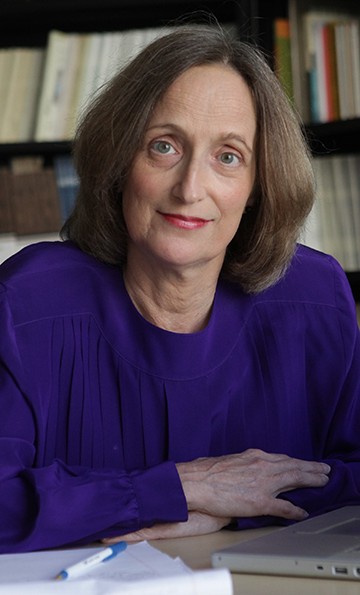 Jane Kirtley
SILHA PROFESSOR of MEDIA ETHICS and LAW,
University of Minnesota, Hubbard School of Journalism and Mass Communication
JANE E. KIRTLEY
is the Silha Professor of Media Ethics and Law at the Hubbard School of Journalism and Mass Communication at the University of Minnesota and directs The Silha Center for the Study of Media Ethics and Law. Prof. Kirtley is also an affiliated faculty member at the University of Minnesota Law School and has held visiting professorships at Suffolk University and Notre Dame Law schools.  She was a Fulbright Scholar teaching U.S. media law and media ethics at the University of Latvia's Law Faculty in Riga during Spring 2016. Prof. Kirtley has written friend of the court briefs in the U.S. Supreme Court, as well as two books, many book chapters, and articles for scholarly journals and for the popular and professional press, including
The New York Times
, The Conversation, and the
Guardian
(UK).
Prof. Kirtley served as Executive Director of The Reporters Committee for Freedom of the Press for 14 years. Before that, she practiced law in New York, Virginia, and Washington, D.C., and was a reporter for newspapers in Indiana and Tennessee.  She was a Pulitzer Prize juror in 2015, and is a long-time member of the board of the Sigma Delta Chi Foundation. Prof. Kirtley's J.D. is from Vanderbilt University Law School, and her bachelor and master of journalism degrees from Northwestern University's Medill School of Journalism.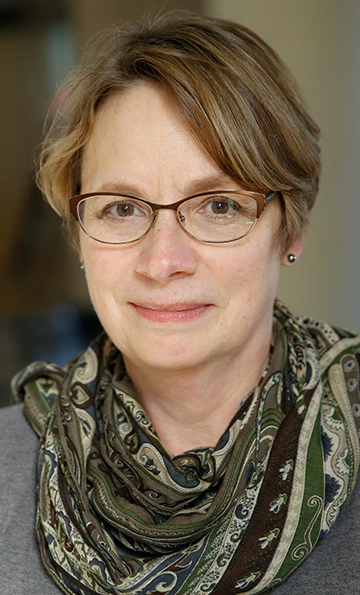 Jeanne Kilde
DIRECTOR
Religious Studies Program, University of Minnesota
Jeanne Halgren Kilde
is the Director of the Religious Studies Program at the University of Minnesota. In this capacity, she founded the Religion in Public Life initiative and hosted workshops on teaching about religion in public contexts. She has consulted with the Office of Equity and Diversity in the development of staff workshops on religious diversity. She is currently organizing a faculty collaborative on religion and the public university.
Kilde is a cultural historian of religion in the United States, holding a Ph.D. in American Studies from the University of Minnesota. Her primary research focus is on religious space and architecture, a topic on which she has published two books with Oxford University Press and several articles and chapters.  Kilde was a founding member and co-chair of the Space, Place and Religious Meaning program unit of the American Academy of Religion. She is currently editing the Oxford Handbook of Religious space and directing the "Houses of Worship in the Twin Cities," which is mapping the historical religious landscape of Minneapolis and St. Paul to examine interactions among religious and ethnic groups.
Her teaching focuses on theoretical and methodological issues related to the study of religions and on the history of religious diversity in the U.S., topics that frequently intersect with the First Amendment protections of religion.  Her course on Theory and Methods in the Study of Religion examines the many issues related to defining the slippery category of "religion," and her course on the Christian Right and Left in America examines the intersection of religion and politics in the U.S.  She has published on the public effort to limit religious freedom in the case of the so-called "Ground Zero mosque" in a 2011 article, "The Park 51/Ground Zero Controversy and Sacred Sites as Contested Space" (Religions). In 2014, she served as a panelist on Minnesota Public Radio's "The Daily Circuit with Kerri Miller" to discuss local and national efforts to restrict mosque building in the Twin Cities.
Kilde is regularly invited to addresses scholarly and community groups, nationally and internationally, on subjects related to religious diversity and religious space.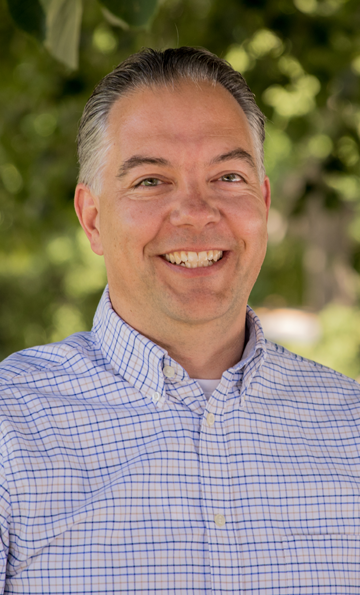 Tim Johnson
DISTINGUISHED TEACHING PROFESSOR of POLITICAL SCIENCE and LAW
University of Minnesota, Law School: Department of Political Science
Tim Johnson is a Morse Alumni Distinguished Professor of
Political Science
and law, past co-editor of the
Law and Society Review,
and a nationally recognized expert on U.S. Supreme Court oral arguments and decision making. He is the co-author of
Oral Arguments and Coalition Formation on the U.S. Supreme Court
, co-editor of
A Good Quarrel
, and author of
Oral Arguments and Decision Making on the U.S. Supreme Court
.
His research appears in a variety of academic journals including the American Political Science Review, Journal of Politics, Law and Society Review, and Political Analysis. In addition, his research and commentary have been covered by The Economist, The Guardian, New York Times, Washington Post, NPR, MPR, WCCO Radio, C-SPAN, Slate, USA Today, ABC, CNN, and The National Journal. Beyond research, he takes teaching very seriously and has won college level and university-wide awards.
In 2017 he was named a semi-finalist for the prestigious Robert F. Cherry Award for Great Teaching and in 2018 he won the American Political Science Association's Distinguished Teaching Award.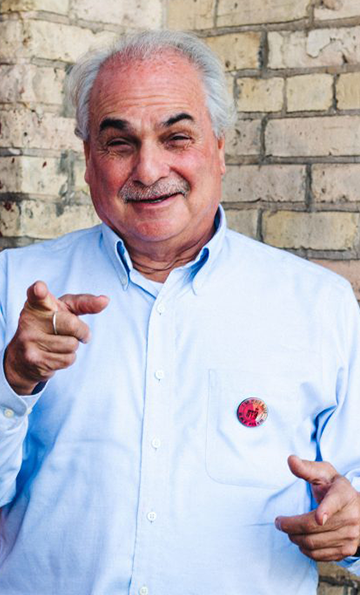 Jack Reuler
ARTISTIC DIRECTOR
Mixed Blood Theater Company, Minneapolis, MN
Jack (he/him) has been with Mixed Blood since the very beginning. He founded the theatre at the age of 22, continuing work that began as a summer social-justice project, and has been the Artistic Director ever since. As artistic director, Jack works to realize Mixed Blood's mission by providing vision, building financial stability, and ensuring quality programming.
Jack's family has been in the Twin Cities for five generations – and that means he's a fan of the Twins and the Vikings. He combined his love of sports and theater in March 2017, when he directed the world premiere of Safe at Home, a 9-scene play performed in the locker room, dugout, and other spaces of the St. Paul Saints' stadium. In the fall of 2017, he will direct The Curious Incident of the Dog in the Night-Time, a play adapted from the novel by Mark Haddon.
Why Mixed Blood:
"I support the organization's purpose and how it connects to our people, our neighborhood, and our field. Since Mixed Blood's beginning, the mission has evolved, but the core values remain the same. The caliber of our programming and our connections with community and the field are ever expanding. Mixed Blood's worldview aligns with my own in aspiring to create a welcoming, inviting, affirming place for all."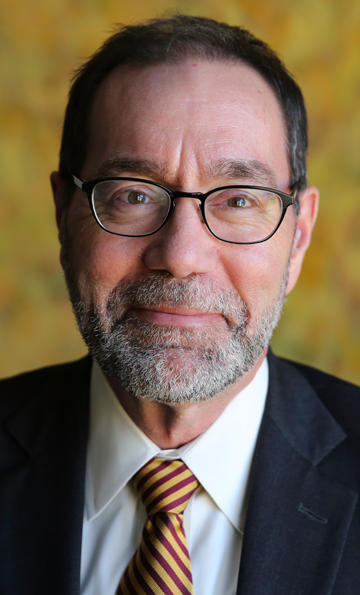 John Coleman
DEAN
University of Minnesota, College of Liberal Arts
John Coleman is Dean of the College of Liberal Arts and a professor of political science. Since taking his post at CLA in 2014 he has focused his efforts in four key areas: ensuring that CLA alumni are the most desirable graduates available; relentlessly promoting and rewarding research and creative excellence; advancing diversity and inclusion of faculty, staff, and students; and deepening a culture of engagement with alumni, the community, and the state.
A nationally recognized scholar, he is the author or editor of seven books on American politics and government and numerous articles in edited volumes and major journals. His research interests include political parties, elections and voting, legislative-executive relations, divided government, campaign finance, and the intersection of politics and economics. Frequently consulted by both government entities and media outlets for his expertise on American politics, he has served as an expert witness and consultant on campaign finance, government accountability, and legislative communications.
A Massachusetts native, Dean Coleman earned a Ph.D. in political science from the Massachusetts Institute of Technology and a B.A. summa cum laude in government and history from Clark University. Prior to his arrival at CLA he was Chair of the Political Science Department and a Lyons Family Faculty Fellow at the University of Wisconsin-Madison, where he taught for over 20 years. Before that he held positions at the University of Texas at Austin and the Harvard Graduate School of Business Administration.

First Amendment Celebration ©2018 MNDaily Media.
UMN: College of Liberal Arts
UMN: Hubbard School of Journalism
and Mass Communication
UMN: Grand Challenge Curriculum
RAYGUN